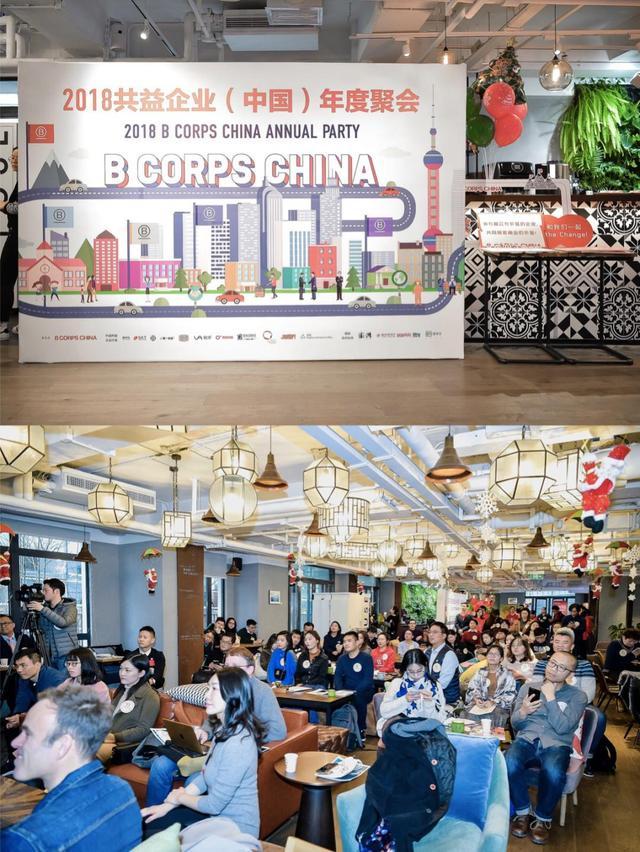 The 2018 Annual Conference of Mutual Benefit Enterprises (China) was attended by a group of distinguish guests, which made a hope and shining end of the year.
Perhaps the Mutual Benefit enterprise can provide an answer for us. In the afternoon of December 15th, the 2018 annual conference of Mutual Benefit enterprises (China) successfully concluded in Shanghai Xintiandi. More than 100 guests from China and other countries attended, including the Beijing Leping Public Welfare Foundation, the Nandu Public Welfare Foundation, more than ten representative enterprises at China and other countries, the representatives of universities, the scholars who supported the development of China's mutual interest community, and various media who are interested in social innovation. Influential investors and others jointly celebrated the achievements of the development of China's Mutual Benefit Enterprises and Communities, shared the joy of growth, and started a trend of China's Mutual Benefit.
At the beginning of the annual conference, Mr. Shen Dongshu, Secretary-General of Beijing Leping Public Welfare Foundation, delivered a speech. Mr. Shen Dongshu traced the development process of Mutual Benefit Enterprises in China, affirmed the outstanding contribution and efforts made by the advocacy team of Mutual Benefit Enterprises in China in recent years, and looked forward to the bright future and prospects of the development of Mutual Benefit Enterprises in China. Mr. Shen Dongshu stressed: "Major changes are undergoing in China's social innovation industry. More people from multiple backgrounds and perspectives are participating in it, so we need to build an identification system of participants' mutual identity urgently. Mutual Benefit Enterprise identity will drive more market forces to social innovation, and achieve higher economic and social value in this participation. " In addition, Mr. Shen Dongshu also mentioned that how to gradually transform from shareholder economy to stakeholder economy requires further exploration and cooperation.
After that, Min Ko, Director of China Advocacy Team of Enterprises, has described in detail the outstanding achievements of the team in the past year, and announced the latest work plan for 2019:
1. We formally signed a Memorandum of Cooperation with B Lab Co-benefit Laboratory last month. Next year, we will focus on translating BIA into Chinese and expanding its influence in China.
2. We will devote ourselves to the establishment of B Lab China (China Mutual Benefit Laboratory) by 2020.
3. Based on above, we will focus more on promoting impact assessment tools and its follow-up advisory services, and supporting Chinese enterprises to explore and practice the development path of enterprises further in a more sustainable and business-friendly direction.
Min Ko then issued certificates to representatives of the enterprises from China, appreciating their pioneering role in their respective industries in recent years that effectively solved many social and environmental problems with the sustainable driving force of business for good.
Several representatives of the Mutual Benefit Enterprises shared their Mutual Benefit and innovation stories. The First Response®, which is the first mainland Chinese company that was certified as a Mutual Benefit enterprise, enhanced the first aid skills and popularized first aid knowledge. They aim to escort marathon events and build a mutual trust mechanism in China. They believe that everyone can be part of the solution and help each other!
Zang Feng, the co-founder of Architectures, introduced they balanced the development of enterprises and the initial exploration of "design for the people", and expressed the great ambition and firm belief of enterprises to promote the sustainable development of society and environment through architectural design.
BottleDream has been working hard for ten years to create and iterate in the vertical field of social innovation content, and is committed to becoming the best producer, linker and disseminator of social innovation content in China. It is hoped that the story of nearly 1,000 young innovators around the world will be told in a way that young people like, so as to influence and shape the values of upward goodness with the Millennium generation as the main audience. Cai Tingqing said that in the course of enterprise development, the Mutual Benefit Enterprises have given them a very clear coordinate system, which can not only clearly define what they are doing and want to do, but also give them clear guidance and navigation in the process of enterprise development.
Jade, co-founder of Bangbang Pizza, has been in China for many years, devoting himself to spreading and practicing healthy and sustainable lifestyles. Jade said that after becoming a co-benefit company, their staff's sense of belonging and loyalty has increased significantly. "Charity business" is not only a one-way effort, but also a lot of unexpected returns. Next year, they will also cooperate with industry giants such as E Le Me and Mei Tuan, hoping to extend the most environmentally friendly, healthy takeaway and lifestyle to China and even the whole world.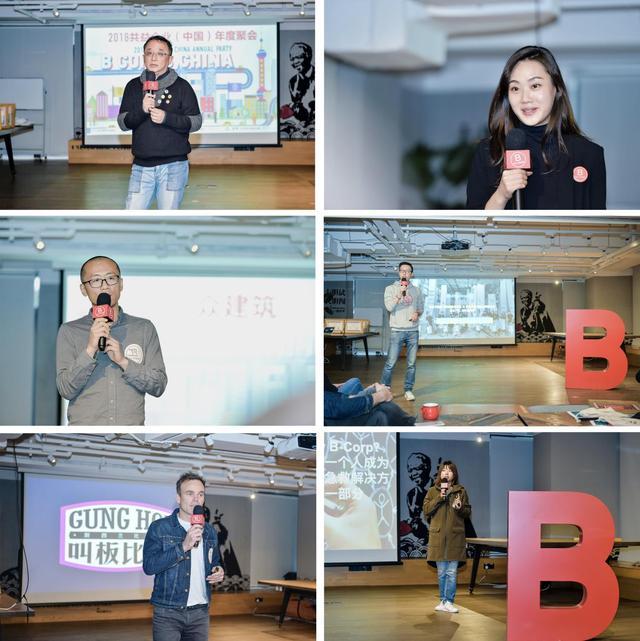 Through sharing the experience of the above Chinese business elites, we can understand the same goal of the Mutual Benefit enterprises are: not only to become the strongest enterprise in the world, but also to become the most responsible enterprise in the world.
According to the latest statistics from a well-known job-hunting platform, among 546 million global workers, including nearly 40 million business decision-makers (directors and above), the proportion of Millennium generation decision-makers has reached 28%, which has become an important force in business development. China Advocacy Team of Mutual Benefit Enterprises also attaches great importance to the training of future Chinese business leaders - Mutual Benefit Youth.
Yang Yifan, the team's B Generation Mutual Benefit Youth Project Manager, awarded honorary certificates to B Generation's excellent team and individuals on the spot. This project, which lasted several months, swept through universities in Beijing and Shanghai. It gathered young people from many continents. Through zero-distance contact with enterprises, it helped enterprises to complete BIA impact assessment, and planned consulting projects for related promotion programs. It also provided a solid foundation for future personal career development by understanding the concept of workplace and mutual lbenefit enterprises in advance.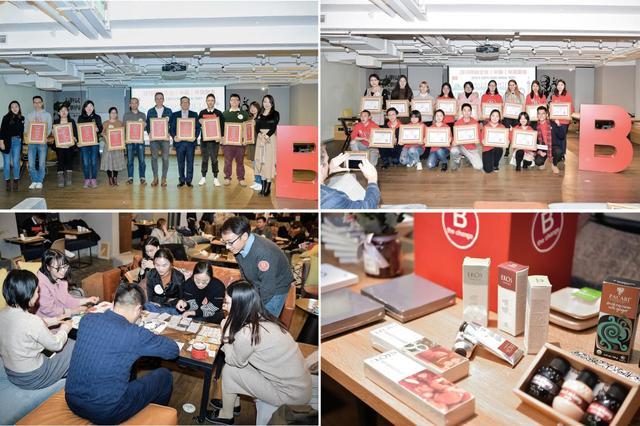 The most noticeable thing in the annual conference of the Mutual Benefit Enterprise Market is the table game - "Path to Mutual Benefit Innovation", that was brought by the Mutual Benefit Enterprise China Advocacy Team. It was selected as the case of Mutual Benefit Innovation in China and displayed in this year's United Nations Day. This desk game is the world's first that combines the concept of corporate benefit and BIA impact assessment, and provides players with a refreshing immersion simulation experience of corporate benefit. Many entrepreneurs have benefited greatly from this experience, that many brand-new inspiration and guidance of corporate operation and impact enhancement have been gained.
It is also worth mentioning that all the gifts provided by this annual conference are organic and healthy daily necessities from global mutual benefit enterprises. The organizers hoped to convey a message to Chinese consumers through this conference that: when we make daily purchase decisions, how can we distinguish the same products produced by two different enterprises? Perhaps the products produced by mutual benefit enterprises are better choices.
In addition, there were first-aid knowledge workshops brought by First Response and DIY display of air purifier brought by Smart Air, which have attracted a large number of visitors.
First Response Founder, Lu Le, once said that "a small step for us today will be a big step for the social progress of China in the future". In 2018, we have taken countless small steps, each of which will be written in the long volume of the history of China's Mutual Benefit Enterprises and Mutual Benefit Economic Development. In 2019, we look forward to working together with more partners who are interested in the development of mutually beneficial enterprises to create a better era for business.
2018-12-24 Source: Sina Public Welfare
Original link:http://www.sohu.com/a/284051515_99975515