On November 14th, the Forum on Youth Career Development in the Age of Technological Change jointly held by Leping Social Entrepreneur Foundation and Gingko Foundation took place in Landmark Tower's convention center. The forum focused on how to help low-income youth to better integrate into China's economic new normal—which is driven by knowledge, technology and skills—and gain more "dividend" on personal development by cross-sector cooperation, technologies and social innovation.
While the first part of the reporting on this forum shared the thought from government, academia, business, the nonprofit sector on cross-sector cooperation to facilitate young people's career development in the "Internet + Age", this part will share the views of labor market observer, sponsors and entrepreneurs. Our guest speakers include Wendy WU, Founder & CEO, Wonder Technology, JING Ran, the General Manager of Taolejia Nursing Home, Helen GUAN, Operational Director, SEO's China, LIN Hong, Secretary of Gingko Foundation, who discussed how to build an interconnecting community that enables young people to be creative and find happiness in their careers.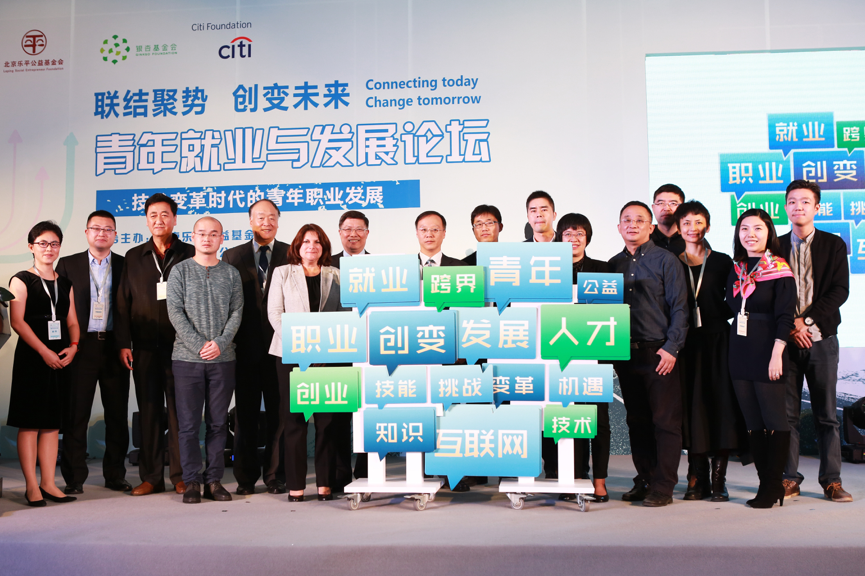 Guest Speakers on the Forum
In the closing speech, Liya LI, Board Member & Deputy Secretary-General of Leping Social Entrepreneur Foundation, said that the changes of the age and society we are in are increasingly beyond the understanding of human beings, but social entrepreneurship can help us cope with the confusion and fear brought by fast change and uncertainty. The key to social entrepreneurship will always be people, because it relies on the creativity of people, especially young people. We should devote to building a society that inspiring young people's creativity and one way of achieving this is to help them find "valuable" and "meaningful" careers.
Meaningfulness as a Deciding Factor of a Happy Career
With compelling statistics, Wendy Wu, the founder & CEO of Wonder Technology, showed the career challenges facing youth in China, and how these challenges also lead to new opportunities. She said that currently up to 91% of Chinese university students are studying a major about which they are not truly passionate. When it comes to job seeking, she said, ignoring one's inner calling and settling on jobs according to or under the pressure of parents, society and peers is the root cause of Chinese youth's increasing career unhappiness.
Interestingly, young people enjoying high job satisfaction have the following things in common: focus on the compatibility between one's advantages, potential and career; focus on professional interests; and focus on sense of achievement. Base on this, Wendy argues that the young generation should make full use of what they are good at—network building, fast learning, seeking meaning, values and drawing power from them—to find happiness in what they do.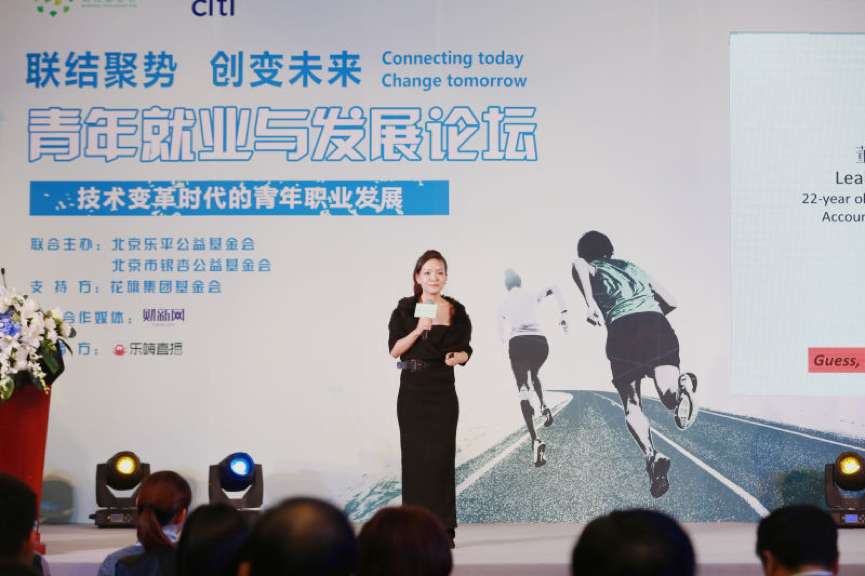 Wendy Wu, Founder & CEO, Wonder Technology
The new youth generation's strong personality and attitude should be a pivot of social progress, not a negative label on this population. They can stimulate people on the whole society to embrace their true selves, realize their dreams in a wiser manner and enjoy this new energy.
JING Ran, the general manager of Taolejia Nursing Home, is a young entrepreneur who grows rapidly through trial-and-error, embraces inner calling and pursues happiness through work. In 2009, back from overseas study in America, he have himself a "gap year" for six month to observe the Chinese society, especially the field of elderly care. He found less offspring, labor cost driven up by urbanization, disease and expansive medical care threaten the quality of life of China's senior citizens. These problems touched him, and drove him to build a career on elderly care, something not so "young" and bears social mission.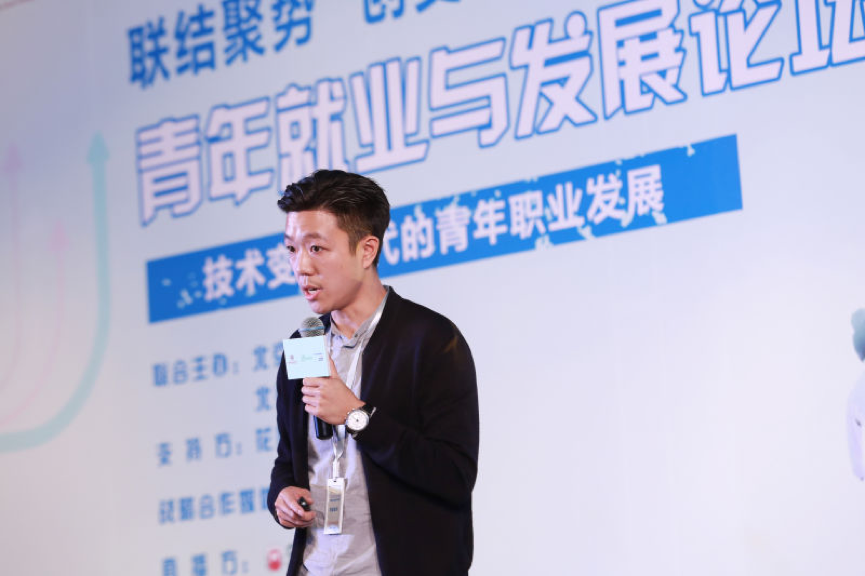 JING Ran, the General Manager of Taolejia Nursing Home
From wondering around to explore, to building the first brick-and-mortar nursing home, to managing three small-scaled nursing homes, JIN Ran said that starting from scratch was hard. Except providing 24-hour non-stop cares for old people all year around, they encountered many unexpected problems: finding the dementia patient who "flew over the cuckoo's nest", settling the rows between family members, relocating after driven out by landlords twice and solving trade disputes.
After repeated trial-and-error, Jin Ran came to realize that he shoulders not only a personal career choice, but also the expectation of his team, the elders and their families. As a practitioner of social entrepreneurship, he argues that whatever the social problems you want to address, you need a team which supports each other to over come hardship. Meanwhile, don't just look for a career, be down-to-earth and look for the meaning of your life.
Guests' speech inspired the young people in the audience. Except following one's inner calling, find the meeting point of career, values and meaning, in the round table discussion, audience also raised thought-provoking practical questions such as career planning and development. For young people who want to hone their professional skills, Lin Hong, Secretary of Gingko Foundation, mentioned a concept called the "revolving door", which means that young people should find their training field according to their career development phase, from commercial, government and non-profit organizations, which have different requirements on professional and social skills.
Building a Interconnecting Community for the Young
While values and meaning are becoming a deciding factor of career happiness, its also largely affected by the macro environment, so the young people needs support their environment. The director of SEO's China operation, Helen Guan said that when pursuing career development, college graduates are facing three challenges: unevenly distributed social resources, flawed HRM system and lack of assistance. Schools and companies should work closely together to guide and support students in building their professional skills and leadership, to eliminate the inequality in opportunities caused by uneven social resource distribution, to discover the full potential of each student, to encourage their positivity and social responsibility and to promote social mobility.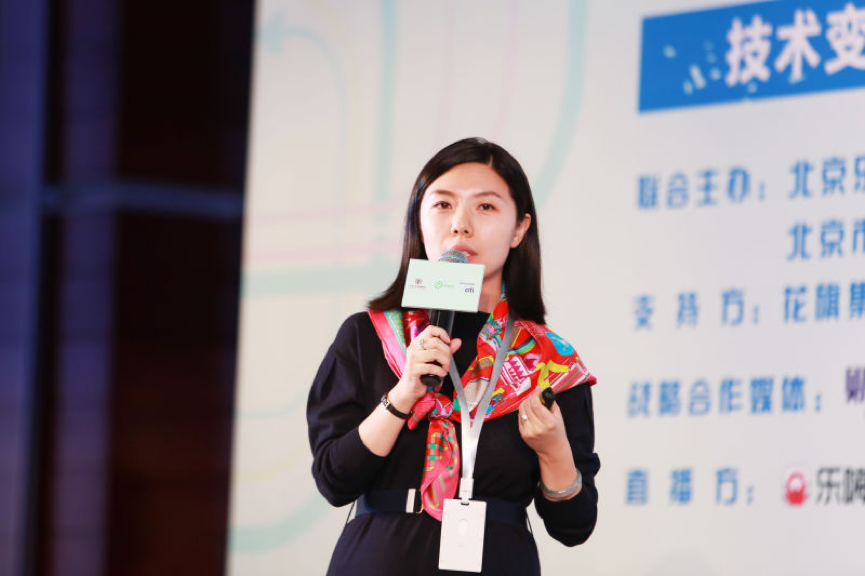 Helen Guan, Operational Director, SEO's China
For those aspire for careers in the nonprofit sector, except general collegiate professional ability and leadership building supported by all sectors, it's also important to have a community to share rapport and an eco-system that nourishes each other, said LIN Hong, the Secretary of Gingko Foundation. She added, social entrepreneurship is on the starting phase in China, just like the private sector 30 years ago, which needs exemplary companies such as the "Fool's Sunflower Seeds". The difference is now we are calling for more warmth and humanistic care from social entrepreneurs, against the disruptive trends like artificial intelligence. Therefore, how to create opportunities for these social entrepreneurs to build trust, friendship and collaboration, how to instill social entrepreneurship to the young generation, to connect the dots, are the keys of this phase.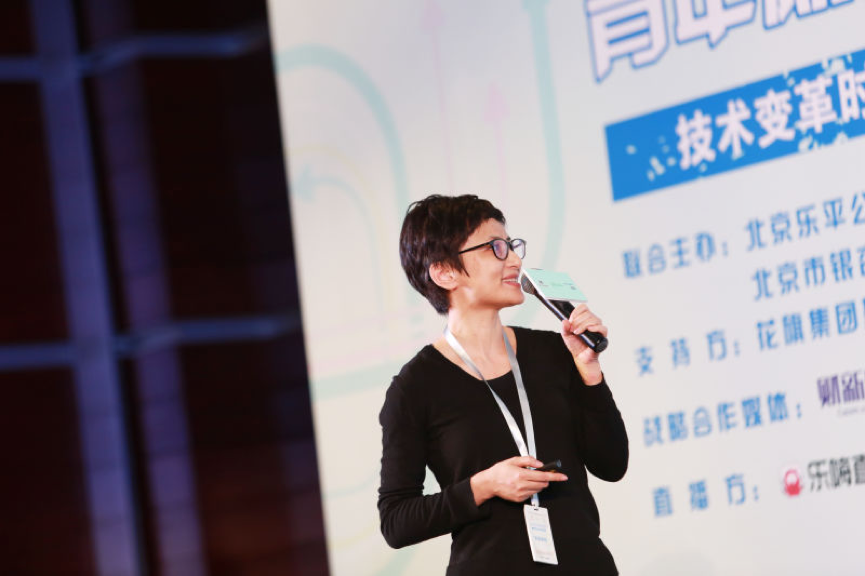 LIN Hong, the Secretary of Gingko Foundation
The loneliness of starting-up in the social field also struck a chord with audience, some of whom mentioned they were at a loss to find access to resources. As someone with similar experiences, Jing Ran said that he understood the challenges, encouraged them to find their communities, and hoped the overall environment will improve and there will be more support in the society.
How should we build a community that encourages young people to create and pursue happiness in their career? To achieve this, not only do we need wide range cross-sector participation to build a supporting system, but also the entrepreneurship of youth themselves. It's significance will go beyond this young generation, extending from the older generations who create chances for their youth to the generations to come, who will benefit from them.